The Right Hands
Lindsay Pimentel
OTR/L, CHT, CWCE, CEAS II
At the center of the practice is the clinic's founder and visionary, Lindsay Pimentel. After graduating in 1993 with a Bachelor of Science degree in Occupational Therapy from the University of Pretoria in South Africa, she continued her training as a CHT (Certified Hand Therapist – 2001) and later as a CWCE (Certified Work Capacity Evaluator – 2004) and a CEAS (Certified Ergonomic Assessment Specialist – 2007).
"I love what I do; this is my passion and my ministry and I feel so privileged to be a part of making a difference in peoples' lives." – Lindsay Pimentel
The Right People
Lindsay Pimentel Hand to Shoulder Rehab is home to some of Fresno's top occupational and physical therapists. Only a creative and ambitious team could service so many patients and doctors across the Central Valley and beyond. The therapists, who work collectively alongside Lindsay to meet the diverse needs of their clients, and they are constantly furthering themselves in knowledge to deliver quality treatments.
Meet our Team:
Suzanne Higgins, OTR/L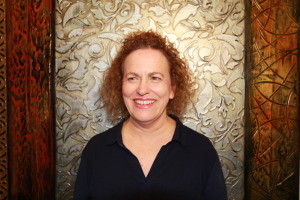 With a Bachelor's degree in classical guitar from Florida State University, and a passion for music Suzanne has a special interest in hand and upper extremity care for artists and musicians. Taking the time to listen and educate her patients, is one of the things that makes her a huge part of the staff at Hand to Shoulder Rehab, Inc.
I recently graduated from Bay Path College with a Master's degree in Occupational Therapy. I am also a Certified Lymphedema Therapist and a licensed Massage Therapist. As a member of the American Society of Hand Therapists, I have extensive training in Musculoskeletal Disorders.
Elizabeth Schenkel, OTR/L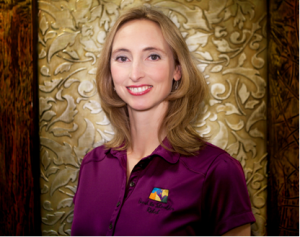 Elizabeth's experience with varied cultures provides patients with a unique experience, as she thrives on interacting with and learning from all walks of life.
I earned my Master's degree in Occupational Therapy at Samuel Merritt University in the Bay Area. Hand therapy is my third career, after having traveled the world as an airline attendant, lived and studied in many countries, and performed as a professional dancer. Seven years after my personal hand injury, I have come full circle back to hand therapy. My passion and commitment to be client-centered, in the healing process, stems from the quality care that I had received. I enjoy assisting clients regain their function in life.
Salena C. Lujan, PT, DPT, CCRT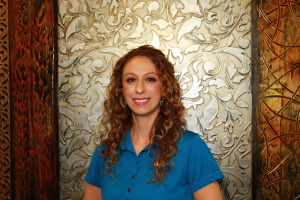 Salena received her Doctor of Physical Therapy Degree from the University of St. Augustine for Health Sciences in 2013. Her intrigue for hand therapy was sparked in school while learning about all the anatomical intrinsical aspects of the hand.
After working in skilled nursing facilities and adult day centers, I was given the opportunity to switch settings to hand therapy and learn from Lindsay and this great team of OTs. As a Physical Therapist, I enjoy meeting people and teaching others overall wellness of the body and how to use exercise as a form of therapy to help achieve their goals. I also have a passion for animals and recently achieved my certification as a Canine Rehabilitation Therapist.
Brianna Hogg, CEAS II, Ergonomist & Industrial Tester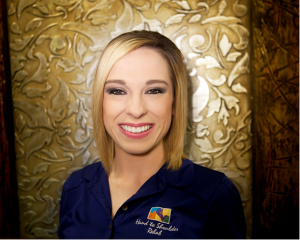 As a caring, cheerful and focused Ergonomist, everyone is touched by her heart of service.
Being a softball enthusiast, my Bachelor's degree in Movement and Sports Science at the University of La Verne, was an easy choice for me. As an intricate part of Hand to Shoulder Rehab, I acquired my CEAS II (Certified Ergonomic Assessment Specialist-2014) which helped me blend my skills and interests so I could serve the community with our injury prevention program.
Mitch Ebner CEAS I Ergonomist & Industrial Tester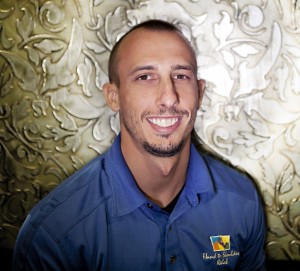 Mitch's calm, caring and respectful demeanor helps bring out the best in others.
As a former collegiate soccer player and athlete all my life I chose to complete my Bachelor's of Science degree in Kinesiology from California State University, Fresno. Learning about the biomechanics of how the body works and my passion for helping people has led to my career as a Certified Ergonomic Assessment Specialist and Functional Capacity Evaluation tester at Hand to Shoulder Rehab. I truly enjoy working with my clients and the rewarding feeling of helping my community.